1. I've never been a fan of packaged coconut water. Every brand I had tried up to this point didn't taste at all like the water from a fresh coconut.
Until I tried the stuff from Harmless Harvest. They were giving out free samples of their coconut water at Costco, and I'm so glad I gave it a try– it tastes EXACTLY like you just opened up a fresh coconut and stuck a straw in. So delicious! On mornings when I feel too tired to whip up a green juice or smoothie, this coconut water is the perfect alternative to get my day started.
—
2. For those of you looking for the calorie counts in my recipes, it looks like some of the work has already been done for you.
I don't encourage calorie counting, as I think it's more important to shift our focus to the quality of the food we're eating, but for those of you who still need the numbers, one of my readers pointed out that several of my recipes have already been entered into the MyFitnessPal database. (I found these by searching "detoxinista.")
—
You may or may not be surprised by how many ideas cross-over between the Detox and Paleo worlds, but this book is loaded with interesting nutritional nuggets and research to back it all up. I read this book a couple years ago, and still use it often for reference. I was personally surprised to read Nora Gedgaudas discuss (albeit, briefly) the importance of eating food in proper combination— particularly not combining starches and protein in the same meal.
—
4. It will never cease to amaze me that bananas can turn into this.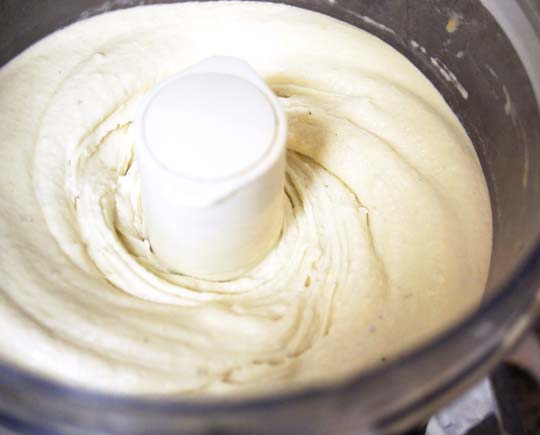 They really do make the very best soft serve! I ended up adding almond butter to this batch, but this peanut butter recipe is my husband's very favorite.
—
5. This chair.
My sister-in-law recommended this Inglesina chair to us, as it safely and conveniently hooks on to your table or counter without taking up much space. (Perfect for those of us with tiny apartments!)
Attaching this chair to my kitchen counter is the best thing I've ever done. Our little guy loves watching me cook, and I can actually get work done while entertaining him at the same time!
—
Reader Feedback: What are you loving this week?