When I think of Valentine's Day, I think of sweets. Since the processed candies that come in a heart-shaped box usually leave me feeling pretty yucky, I wanted to share some of my favorite naturally-sweetened recipes today. They're all gluten-free, and many of them are vegan, too!
My own Valentine loves peanut butter + chocolate anything, so I've included plenty of options for peanut butter lovers, but if you'd prefer to avoid peanut butter, try using almond butter, instead. Or, you can use sunflower butter for an easy nut-free option!
—
This rich, chocolate "cheesecake" tastes so decadent, no one would ever guess that hidden inside the creamy filling is a full cup of vegetables!
—
These peanut butter balls feature fiber-rich coconut flour instead of powder sugar, but they taste just as delicious as the refined-sugar version.

—
Featuring just four ingredients, this impressive dessert couldn't be easier to prepare!
—
4. Dark Chocolate Avocado Truffles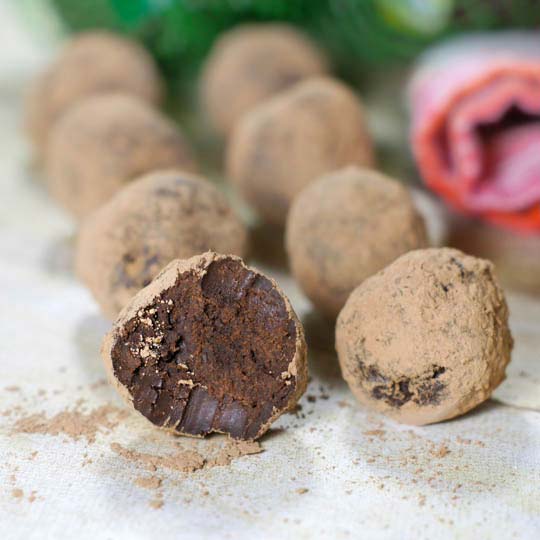 Who needs to buy a box of chocolates, when you can make these easy truffles instead? If you don't like the taste of avocado, don't worry– the flavor is hidden by the rich chocolate taste.
—
If you and your loved one are avoiding ALL added sugar, these cookies are for you. They are exclusively sweetened with fruit, but taste like a decadent, fudgy brownie!
—
Traditionally, chocolate pots de crème feature heavy cream, semi-sweet chocolate, refined sugar, and egg yolks, but this healthier version is dairy-free and naturally sweetened. And it still tastes totally decadent!
—
7. Raw Chocolate Swirl Cheesecake Bars
With these bars, you don't need to pick between cheesecake and chocolate– this recipe combines the best of both worlds!
—
8. Chocolate Peanut Butter Milkshake
This simple shake is the dessert my husband requests more than any other. It's so creamy, it's hard to believe it's not made with real ice cream!
—
9. No-Bake Strawberry Swirl Bars
Featuring a creamy dairy-free filling made from cashews, these bars are a delicious source of fiber, protein, and healthy fats, and are more satiating than traditional cheesecake. They're also relatively quick to prepare!
—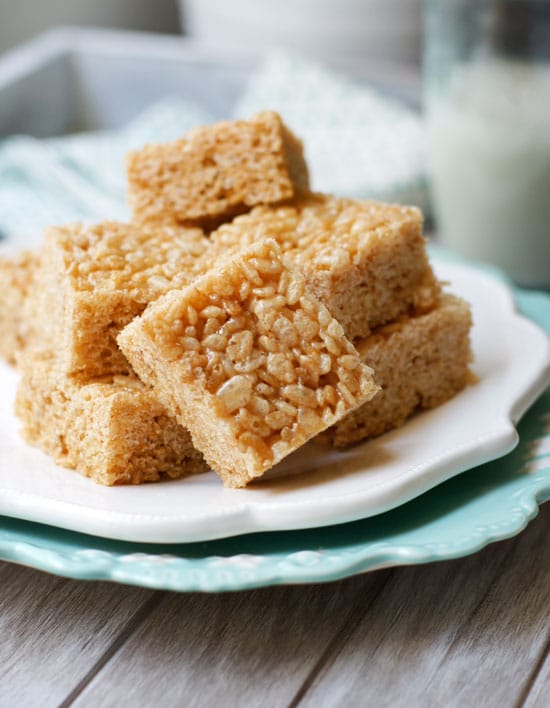 These 5-ingredient treats have an irresistibly sweet and buttery flavor that will leave everyone wanting to know your secret recipe– no marshmallows required! Or, if you'd prefer a peanut butter rice crispy treat, get that recipe here.
—
11. No-Bake Peanut Butter Cup Pie
With a chocolate crust, a rich peanut butter filling, and additional chocolate drizzled on top, this pie tastes like the most decadent peanut butter cup ever! But what makes this pie even better is how quick it is to prepare, with a short ingredient list and no baking involved. Just combine the ingredients, pour them into a pan, and chill until firm. It doesn't get much easier than that.
—
12. Healthier Flourless Chocolate Cake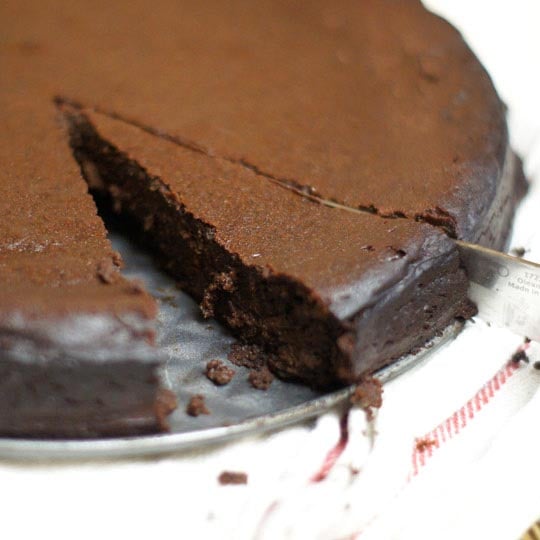 With only five ingredients, this cake is quick and easy to prepare, and tastes richly fudgy and decadent.
—
Wishing you all a very happy Valentine's Day!