If you've recently bought an Instant Pot, or are wondering if you "need" one in your life, I wanted to give you a real life look at how I use my electric pressure cooker on a weekly basis.
This post is sponsored by Instant Pot
As you may know, I didn't fall in love with my Instant Pot right away, but now that I've gotten the hang of it, I can't imagine my life without one. (Check out my previous post if you're wondering "What is an Instant Pot?") I love how it makes the cooking process totally hands-off, giving me more time to do other things around the house, and how it also maximizes the nutrition in my food.
How to Use Instant Pot
Below you'll see how I use the Instant Pot on a weekly basis. I love how, in many cases, you just need to add the ingredients to the pot, press a button, and walk away!
1. I Cook Grains in Bulk.
I often use quinoa and rice in our weekly meals, so having some that is cooked and ready-to-eat from the fridge is quite helpful in getting a speedy dinner on the table. I usually alternate making Instant Pot Brown Rice or Instant Pot Quinoa each week, for variety, but the process is super-easy either way. I usually do this on a Sunday or Monday night, and make enough to last us for several days. (We usually go through 1 cup of dry rice per meal, so I adjust how much to make based on our meal plans.)
When you use the Instant Pot to cook these grains, you don't have to wait for water to boil before you get started, and you also don't have to worry about the grains sticking or burning to the bottom of the pot. I love how I can add the water and rice to the pot, press a button, and then go accomplish something else. Even if you forget about the rice for a while, it won't burn to the bottom of the pan.
2. I Make Affordable Beans from Scratch.
I never even considered making beans from scratch before buying my Instant Pot. Cooking them on the stove can take over an hour, and you have to watch the pot to make sure there's always enough water covering the beans. That's not going to happen in my house.
Since there's no evaporation in the Instant Pot, you don't have to worry about the water level as the beans cook, and the cooking process is considerably faster when you cook them under pressure.
Instant Pot Black Beans cook in just 9 minutes if you soak them ahead of time, and Instant Pot Chickpeas require just a 12 minute cooking cycle when soaked. (Even if you don't soak them first, the time savings is considerable!) I like to freeze the cooked beans for future use, and by doing this I'm saving money and avoiding any potentially harmful substances found in the lining of canned beans.
3. "Set it and Forget it" Instant Pot Meals
The Instant Pot offers you the convenience of a slow cooker, but without having to wait so long. I love that I can create a cooked-from-scratch meal on a busy weeknight in roughly 30 minutes, without standing around the stove the whole time.
Some of my go-to Instant Pot "dump meals" include:
All of these recipes require NO sauteing or extra steps before getting started. Simply dump the ingredients into your Instant Pot, press a button, and walk away!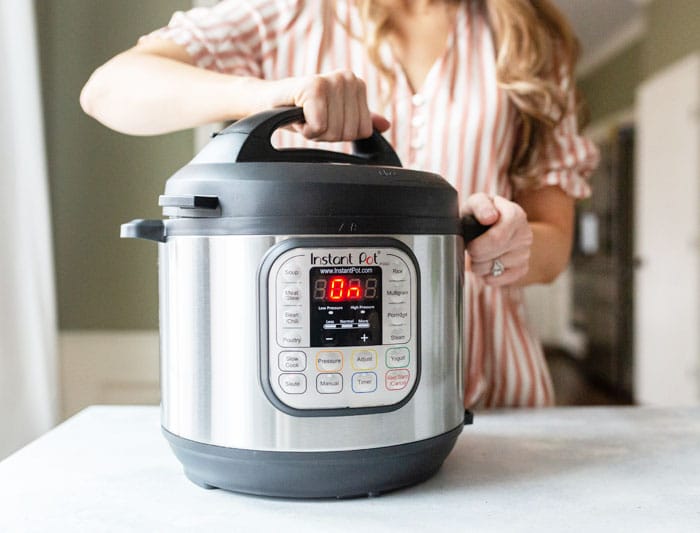 4. Time-Efficient Meal Prep
I can't emphasize the advantage of hands-off cooking with the Instant Pot enough. I almost always use the Instant Pot for my weekly meal prep, because it can take care of cooking one thing while I work on another at the same time.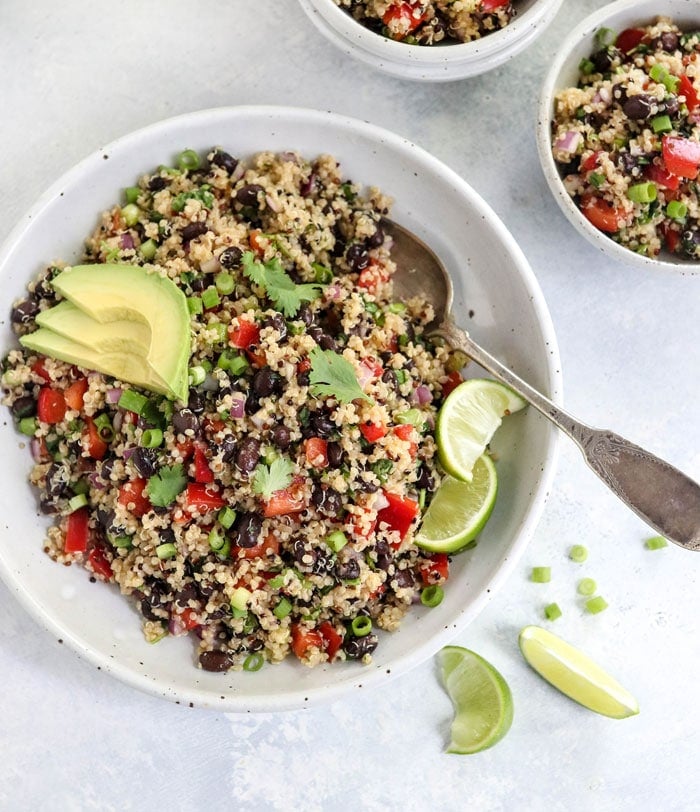 In the case of my Black Bean & Quinoa Salad, the Instant Pot takes care of the quinoa so my hands are free to chop the veggies and make the dressing at the same time. By the time the quinoa is perfectly cooked and fluffy, the vegetables and dressing are done, so my healthy lunches for the week are ready to be packed in less than 30 minutes.
5. Easy Breakfasts on the Go
If mornings feel a little crazy in your house, the electric pressure cooker can be a big help! I make Instant Pot Steel Cut Oats at least once a week, because I can toss in the oats and water, then press a button and then go get my kids ready for school.
For a more protein-packed breakfast on the go, you can make Instant Pot Egg Bites that rival the version sold at Starbucks. They make an easy portable meal, and you can customize the flavor using any ingredients you love. If you don't have the cute silicone mold to make egg bites, you can also cook a frittata in a 7-inch pan or in small glass mason jars for a take-along version.
6. Fool-Proof Baking
It might sound unusual to "bake" in your Instant Pot, but it's one of my favorite ways to use it! I love baking in my pressure cooker because there's no risk of burning your cakes or brownies, and the final result is always perfectly moist and tender.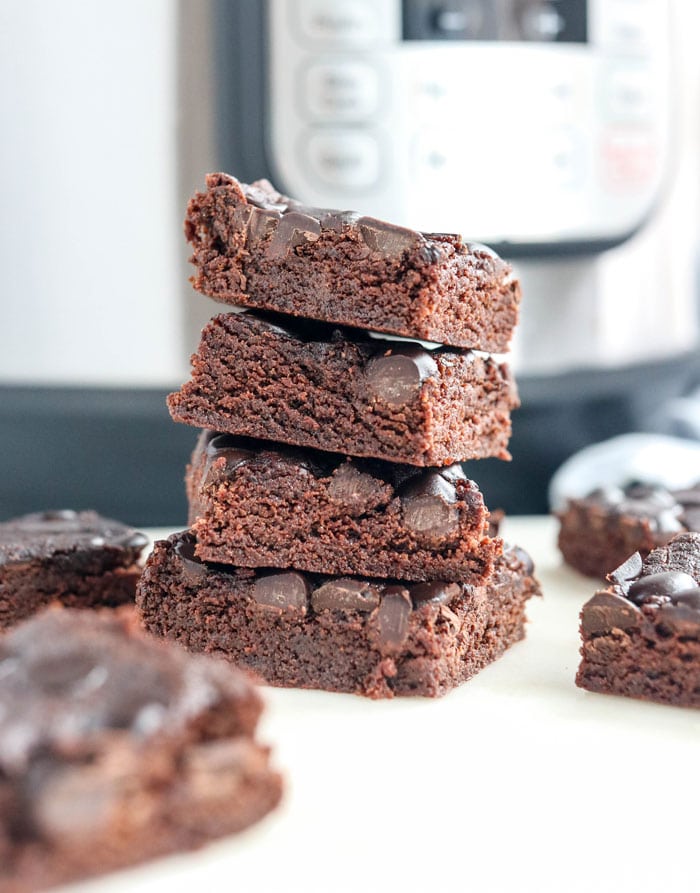 I've actually gotten distracted and left my Instant Pot Brownies in the pot for 2 hours past their cooking cycle, and they were STILL just fine. That definitely wouldn't be the case had I left them in the oven.
I hope this helps show how I practically use the Instant Pot in my everyday life. I'm not always baking two layer cakes in my pressure cooker (though you can do that!) and we don't make every dinner in there, either, but it's definitely earned a permanent place on my kitchen counter.
–
Reader Feedback: How do YOU use your Instant Pot most often? Let me know in the comments below!