In case you plan on doing something special for the mom(s) in your life this weekend, I thought I'd share some of my favorite brunch and treat recipes that I like to serve whenever we have guests over. If you ask me, there's almost nothing better than NOT having to cook for yourself for a change!
If you're a mom yourself, I hope someone in your life will do the cooking for you so you can kick-back and relax this weekend… well, as much as you can relax while also being a mom.
Coconut Flour Carrot Cake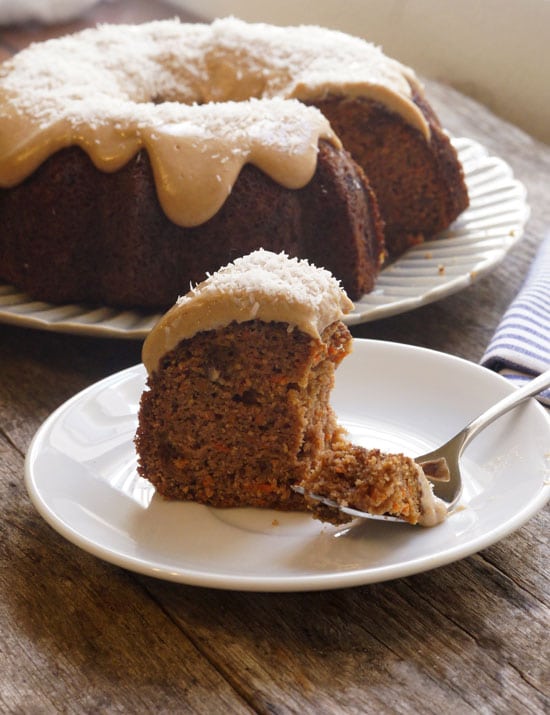 This carrot cake is super-moist and flavorful! Since most carrot cakes have shredded coconut in them anyway, this Paleo version tastes incredibly similar to the traditional version. Get the recipe here. 
Cinnamon Coffee Cake
This nut-free & gluten-free recipe can be found in Everyday Detox. It's the perfect addition to a weekend brunch, with the perfect balance of spicy sweetness. Get the recipe in my cookbook.
Vegan Pumpkin Bread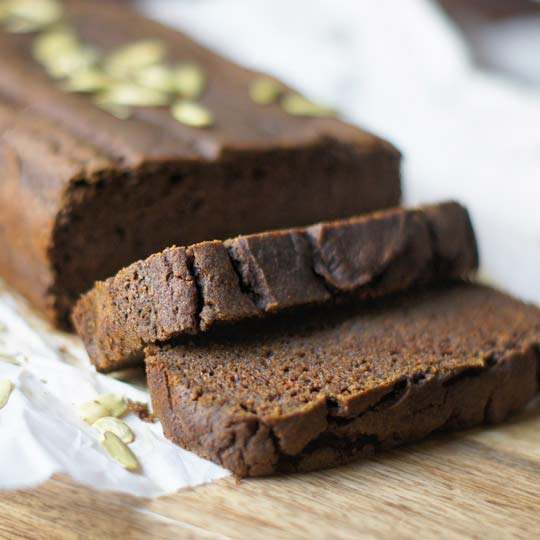 Pumpkin bread is one of those quick breads I like to enjoy year-round, and this version is super easy to prepare! Get the recipe here.
Gluten-Free Crustless Quiche
My own mother is a huge fan of quiche, and this crustless version has earned her approval. No one can tell how many veggies are packed into each serving! Get the recipe here.
Blender Banana Pancakes
These pancakes are another favorite found in Everyday Detox. They are grain-free and nut-free, and take just minutes to whip up in a blender. Get the recipe in my cookbook.
(These Almond Butter Pancakes are another great grain-free option, too!)
Cheesy Spaghetti Squash Casserole 
This casserole reminds me of my mom's "Cheesy Hashbrown Casserole," but this recipe is lightened up by using yogurt and spaghetti squash instead of cream of chicken soup, sour cream, and shredded potatoes. It's always hit, even with people who don't care for "healthy" food. Get the recipe here.
No-Bake Lemon Bars
This is one of my favorite recipes in Everyday Detox, because they're so quick and easy to prepare. Get the recipe in my cookbook.
Healthier Flourless Chocolate Cake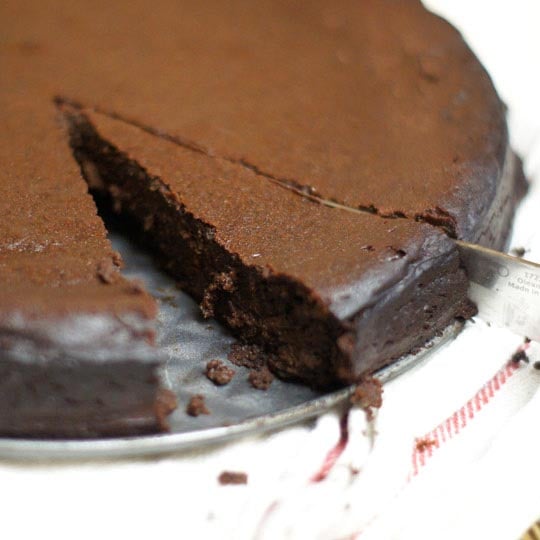 Who doesn't love an excuse to make a rich, chocolate dessert? This one tastes ultra-decadent, but is naturally sweetened with honey. Get the recipe here.
Creamy Raw Cheesecake 
This cheesecake is perfect for anyone who can't tolerate dairy, but still craves a sweet and creamy dessert. (It even packs a sneaky serving of veggies!) Get the recipe for the traditional cheesecake in my cookbook, or try the Chocolate Version here.
Vegan & Paleo Chewy Brownies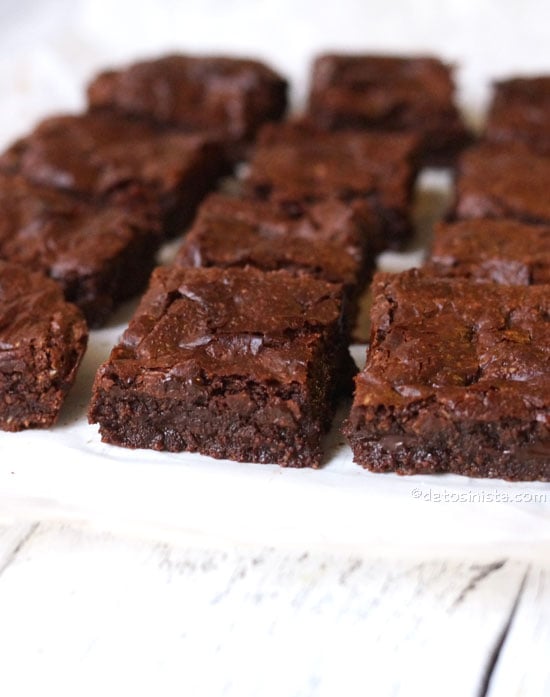 These brownies are one of my all-time favorites. They're rich and fudgy, just the way a brownie should be, and no one can tell that they're naturally sweetened or grain-free! Get the recipe here. 
DIY Gifts
If you aren't able to cook for your mom this weekend, how about sending her a homemade gift? This 2-Ingredient Lotion is super-easy to prepare and is the BEST lotion I've ever tried, plus you can customize it with your favorite essential oil to make it perfect for your mom. Or, you can send your mom a jar of these Gluten-Free Cookies in a Jar, so mom can make her own cookies– by just adding oil and water!
However you spend your weekend, I hope it's a great one!
—
Reader Feedback: How will you celebrate Mother's Day?