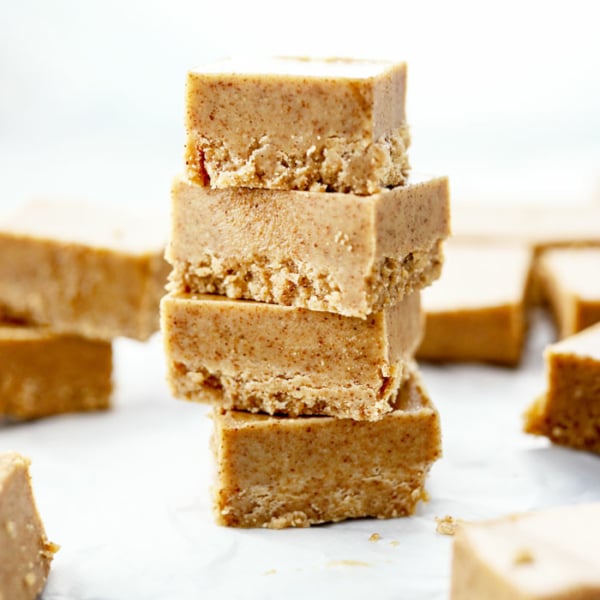 Almond Butter Freezer Fudge
This creamy, almond butter-based fudge is raw, naturally sweetened with a touch of honey, and has an incredibly buttery flavor!
Print
Please, don't be tempted to reduce the amount of coconut oil in this recipe-- it's what makes this fudge hold together! Also, be sure to serve chilled, as the fudge will melt if left at room temperature for too long.