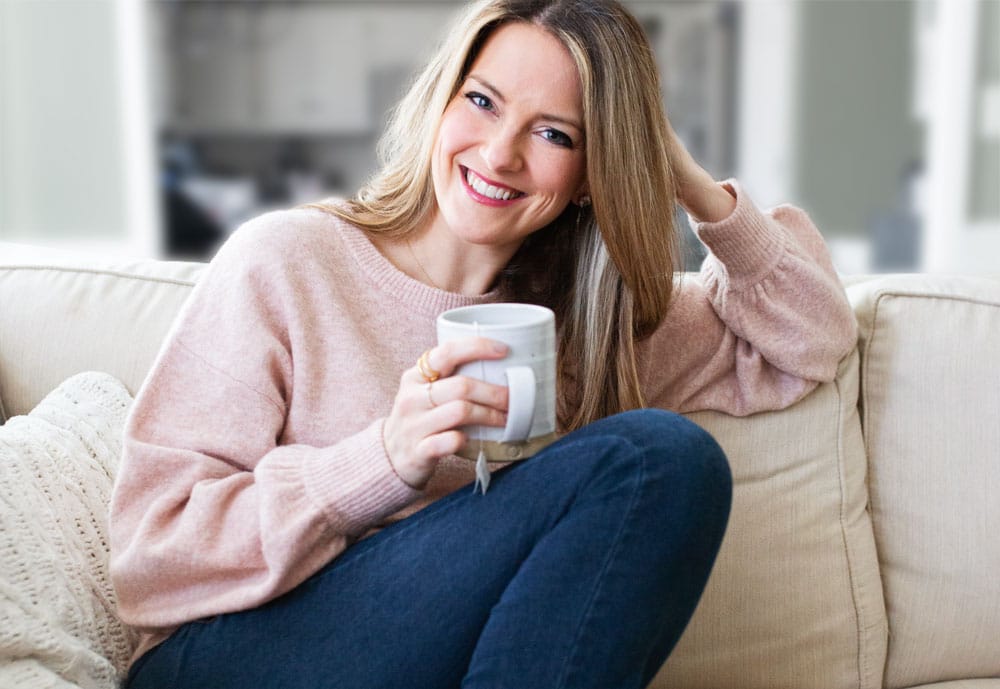 Hi, I'm Megan Gilmore.
Despite my website's catchy name, I do not believe in "detoxing" in the sense of a drastic, quick-fix diet. In fact, eating well hasn't always come naturally for me.
As a military brat, my family moved often while I was growing up and we relied heavily on fast food. I was fortunate to be an active child with a good metabolism, but my bad eating habits caught up with me in college when I became more sedentary. I gained nearly 30 pounds during my freshman year. 
Desperate to fit into my clothes again, I embarked on a series of diets to help me lose weight. I tried going low-carb, eating a vegan diet, and even did a 30-day raw food fast, but I was always in an "all-or-nothing" mindset. I was either on a diet or I wasn't, and when I wasn't dieting I would secretly binge-eat and gain all of my weight back— sometimes winding up heavier than I had even started.
(If you suffer from binge eating, too, you might want to read this post.)
I suffered in a cycle of yo-yo dieting and binge eating for years. I was miserable. I always thought if I could just find the "perfect" diet, or maybe if I just lost the weight with a temporary strict diet, I could figure out how to maintain my weight loss later. (News flash: it doesn't work that way.)
It took me years to figure it out, but I didn't achieve lasting weight loss until I developed a healthier relationship with food. Instead of restricting entire food groups, I now focus on streamlining my digestion and eating higher quality foods. Nothing is off limits!
Eager to help others break the cycle of yo-yo dieting and enjoy delicious food, as well, I share my favorite healthy recipes here on this website and in my cookbooks. I like my recipes to be fast, easy and affordable, so you'll have no excuses not to stick to this lifestyle.

Megan Gilmore is a certified Health Coach, trained at the Institute for Integrative Nutrition and also studied clinical nutrition at the Natural Healing Institute, becoming a Certified Nutritionist Consultant (CNC). She also trained with Clinical Nutritionist and Detox Expert, Natalia Rose in Intelligent Detox Counseling. The information shared on this website is the opinion of the author and should not be considered medical advice. Please consult your qualified health provider before making changes to your diet or treating any medical condition.

SaveSave