Hi, I'm Megan Gilmore. I'm a certified nutritionist consultant (CNC) and busy mom of 2 kids, and I love sharing healthy recipes that are quick & easy to prepare.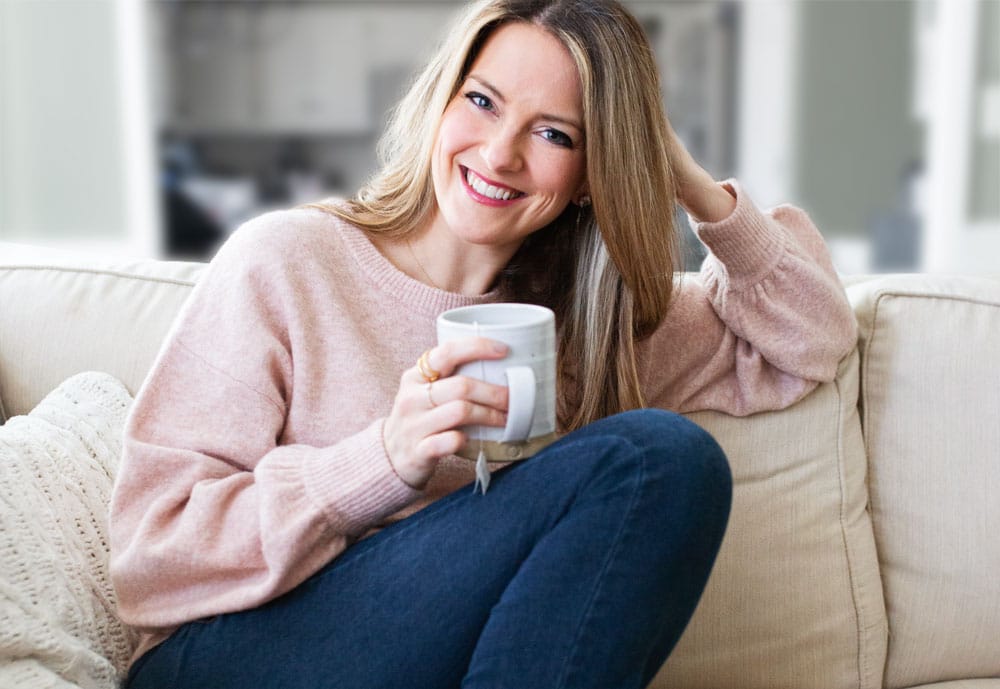 What is a Detoxinista?
The body comes equipped with everything it needs to detox, including organs like your liver and kidneys. So, you won't find any drastic detox fads over here.
Instead, I like to share easy & delicious recipes that are made with whole food ingredients, to help support your body's natural detoxification process. By eating more nutrient-rich foods, and less processed ones, you'll naturally support your body, without doing anything drastic.
My hope is that these recipes will help you squeeze a little more nutrition into your life, without feeling like you're missing out on any of the flavors you love.
Education & Certifications
I have a bachelor's degree in Visual Communications, and later trained at the Institute for Integrative Nutrition. I also studied clinical nutrition at the Natural Healing Institute, becoming a Certified Nutritionist Consultant (CNC), and trained with Clinical Nutritionist and Detox Expert, Natalia Rose in Intelligent Detox Counseling.
Featured Interviews
You can watch me on:
Podcast Interviews:
I've also been featured on Forbes, BuzzFeed, Oprah.com, Greatist, The Guardian, Huff Post, Clean Eating Magazine, and more.
Best-Selling Cookbooks
My Story
Eating well hasn't always come naturally for me. As a military brat, my family moved often while I was growing up and we relied heavily on fast food.
I was fortunate to be an active child with a good metabolism, but my bad eating habits caught up with me in college when I became more sedentary. I gained nearly 30 pounds during my freshman year.
Desperate to fit into my clothes again, I embarked on a series of diets to help me lose weight. I tried going low-carb, eating a vegan diet, and even did a 30-day raw food fast, but I was always in an "all-or-nothing" mindset. I was either on a diet or I wasn't, and when I wasn't dieting I would secretly binge-eat and gain all of my weight back— sometimes winding up heavier than I had even started.
(If you suffer from binge eating, too, you might want to read this post.)
I suffered in a cycle of yo-yo dieting and binge eating for years. I was miserable. I always thought if I could just find the "perfect" diet, or maybe if I just lost the weight with a temporary strict diet, I could figure out how to maintain my weight loss later. (News flash: it doesn't work that way.)
It took me years to figure it out, but I didn't achieve lasting weight loss until I developed a healthier relationship with food. Instead of restricting entire food groups, I now focus on streamlining my digestion and eating higher quality foods. Nothing is off limits!
Eager to help others break the cycle of yo-yo dieting and enjoy delicious food, as well, I share my favorite healthy recipes here on this website and in my cookbooks. I like my recipes to be fast, easy and affordable, so you'll have no excuses not to stick to this lifestyle.
I hope you'll start browsing recipes, or grab a meal plan to help you get started!
SaveSave