This Peanut Butter Blondie recipe is as easy as it gets, calling for only a handful of ingredients that you probably already have on hand. They are unbelievably decadent, while being naturally-sweetened and flourless!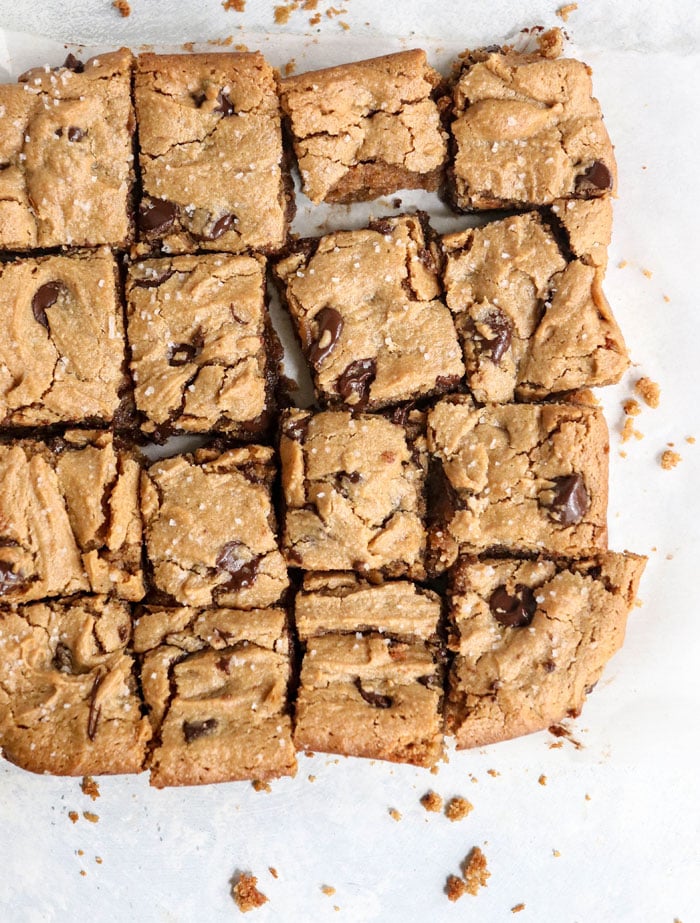 As an Amazon Associate I earn from qualifying purchases.
This recipe has been a fan favorite for years, so today it's getting an update! I was originally inspired to make these flourless blondies years ago, after reading Breaking the Vicious Cycle, which lays out guidelines for the Specific Carbohydrate Diet (SCD, for short). This diet is thought to heal the intestine (including bacterial overgrowth) through avoiding certain types of starches and sugars, and embracing others. Honey is a recommended sweetener for the SCD, as it's a monosaccharide, and can be used by the body very quickly without expending much digestive energy, but I've also included a vegan option using coconut sugar if you prefer to use that.
How to Make Peanut Butter Blondies
Making these flourless blondies couldn't be easier. Simply stir together the peanut butter, honey, egg, salt, and baking soda, and pour it into a pan to bake. Just 20 minutes later, it's like a rich deep-dish cookie!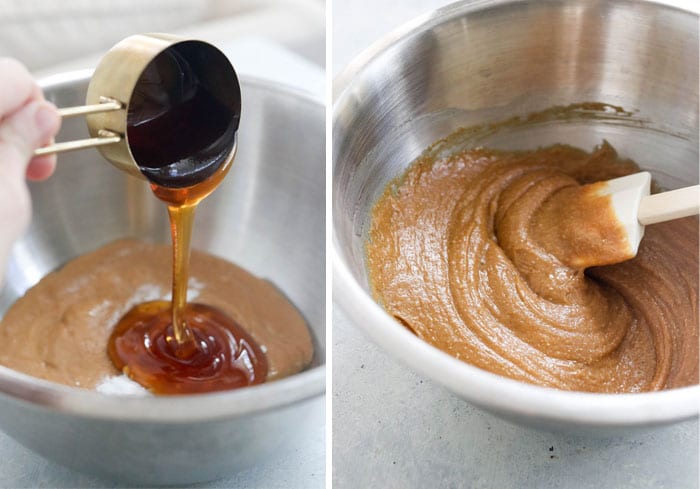 I like to add some dark chocolate chips to these for extra decadence, but that's totally optional. (And chocolate is not SCD compliant if you follow that protocol.)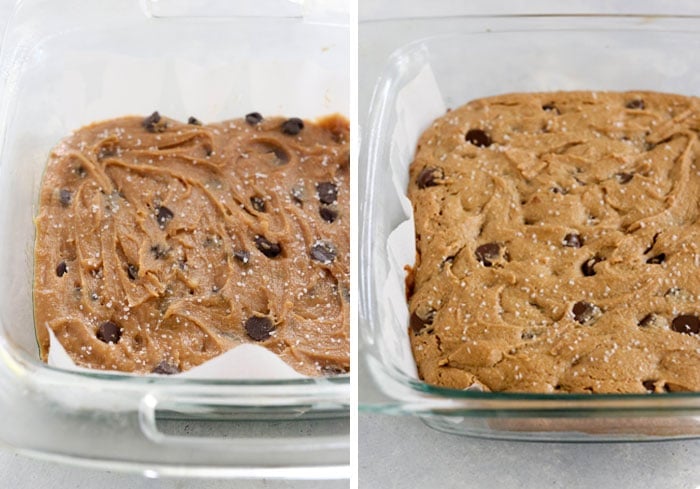 It's important that you let these blondies cool completely before slicing and serving them. They are very tender when they are warm, and will be difficult to hold without them breaking. I recommend placing them in the fridge to cool down faster, and I even keep mine stored in the fridge because they last longer that way.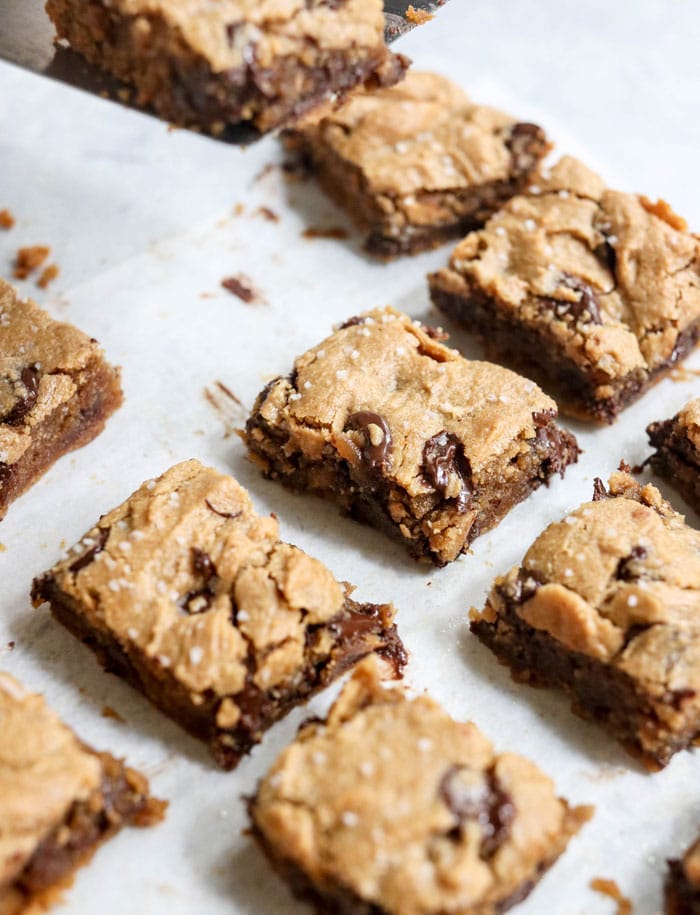 Flourless Peanut Butter Chocolate Chip Blondies
This Peanut Butter Blondie recipe is naturally gluten-free, and is sweetened with honey for a healthy dessert. I love that they are flourless and oil-free!

Keyword:
dairy free, flourless, gluten free, peanut butter
Instructions
Preheat oven to 350F and line an 8" or 9" square pan with parchment paper. (Pro Tip: Grease the pan with a little spray oil first to help keep the parchment paper in place when you add the batter)


In a mixing bowl, combine the peanut butter, honey, egg, salt and baking soda and stir well, until a thick and sticky batter has formed. Fold in the dark chocolate chips, if using.


Use a spatula to pour the batter into the prepared pan, then use it to smooth the top. Sprinkle coarse sea salt over the top of the batter, if desired. (I highly recommend it!)


Bake at 350ºF until the top is a light golden brown, about 20 minutes. Let the blondies cool completely, as they are very fragile when warm, then cut into squares and serve. I like to store mine in the fridge in an airtight container, for a really firm texture and longer shelf life.

Per Serving (without chocolate chips): Calories: 120, Fat: 8g, Carbohydrates: 8g, Fiber: 0, Protein: 4g
Make them Vegan:
Replace the egg with a chia egg, and replace the honey with 1/2 cup of coconut sugar. Check out my Almond Butter Blondies, which are naturally vegan & paleo friendly for this method.
As always, feel free to experiment with other nut butters and sweeteners. If you try something different, please leave a comment below letting us know what worked for you! We can all benefit from your experience.
–
Reader Feedback: What's your favorite healthy sweetener? Dates have been my other go-to sweetener lately, so be sure to try my Date-Sweetened Brownies and Date-Sweetened Peanut Butter Cookies!