'Tis the season for pumpkin!
In case you're like me, and have an abundance of pumpkin sitting around in your kitchen, I thought I'd share a collection of my favorite healthy pumpkin recipes. I hope you'll enjoy them throughout the holiday season!
—
This is one of my all-time favorite recipes, holidays or not! This version is made with almond butter, but if you need a nut-free bar, be sure to try my Coconut Flour Pumpkin Bars instead!
—
2. Creamy Pumpkin & Sage Pasta
Pumpkin is often associated with sweet recipes, but when paired with fresh herbs, it's delicious in this savory pasta, too!
—
Don't want to turn on the oven? These mini pumpkin pie tarts are for you!
—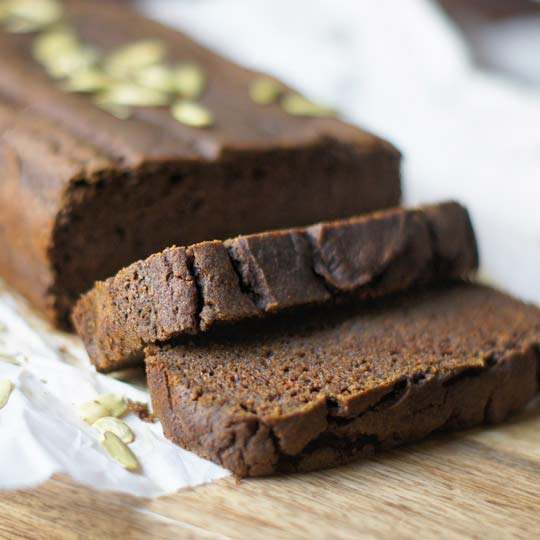 This moist, dense bread is egg-free and gluten-free (technically grain-free, since buckwheat is a seed!) and is easy to whip up for a Sunday brunch or quick breakfast on the go.
—
A truly healthy way to get your pumpkin spice fix!
—
6. Grain-Free Pumpkin Pancakes
Making these pancakes couldn't be easier– they're baked, instead of pan-fried!
—
These grain-free donuts are made with coconut flour, and are extra decadent when topped with coconut sugar.
—
These cookies are grain-free and vegan, and have a soft pumpkin-pie like texture.
—
9. Grain-free Pumpkin Spice Muffins
It's amazing how light and fluffy these muffins are, especially since they're flourless!
—
Skip the over-priced and over-sugared coffee shop drinks, and make your own at home!
—
If that doesn't help you use up all of your extra pumpkin, I don't know what will!
Reader Feedback: What's your favorite way to use pumpkin?