With a new baby just around the corner, I've had food preparation on the brain lately. Since I do most of the cooking in our home, I don't want to be stranded without a few healthy, prepared options when I've got my hands full later this month!
In case you're in the same boat, or just want some convenience meals on hand, here's my solution to easy freezer meals.
—
1. Frozen Sauces.
One of the easiest meals for me to throw together is one based around a delicious sauce, paired with vegetables and quinoa (or a grain-like substitute). Since sauces are quick and easy to prepare, I've been making double-batches all week and freezing the extras for future meals. We also have a hefty stash of pre-chopped frozen vegetables on hand, so the meal can come together quickly, with no chopping necessary.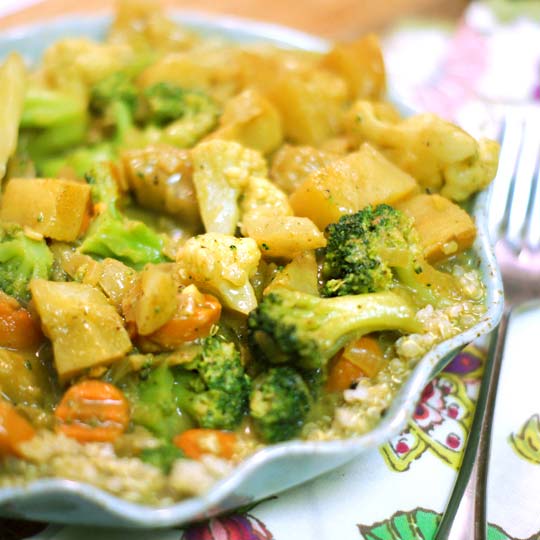 My favorite sauces to freeze include:
Easy Coconut Curry (pictured above)
Roasted Red Pepper "Cream" Sauce
*Tip: My favorite way to freeze sauces is by pouring them into an ice cube tray, for easily managed portions that thaw easily.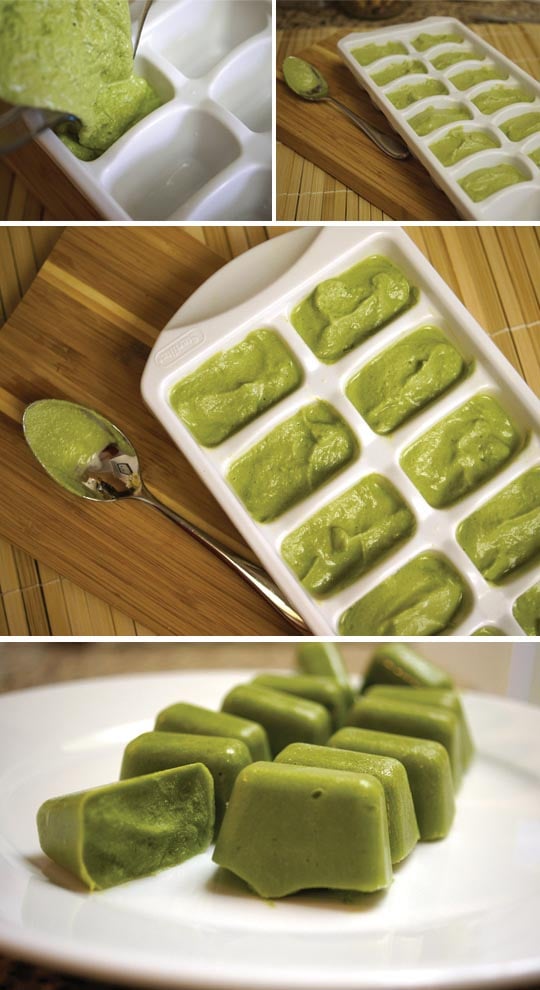 Simply store the frozen sauce cubes in an air-tight container, and thaw 4-5 cubes per serving when you want to prepare your next meal!
—
2. Frozen Soups & Casseroles
Soups and casseroles take a bit more prep-work on the front end, but are easy to thaw and heat when dinner time rolls around.
I plan to freeze the following:
Classic Chicken & Vegetable Soup
Cheesy Spaghetti Squash Casserole (pictured above)
Eggplant & Goat Cheese Lasagna
Creamy Pumpkin & Sage Pasta (baked in a casserole dish)
*Note: Because all of these casseroles are grain-free, and loaded with hydrating vegetables, they most likely will not thaw exactly as they would when they are freshly prepared. I expect them to be slightly more watery, but I hope they will still taste delicious!
—
3. Frozen Salad Dressings
Thanks to pre-washed greens and pre-shredded vegetables, like carrots and beets, I find salads one of the easiest things to throw together– especially if the dressing is already prepared. Since I'm spoiled by my delicious, homemade dressings, I've frozen a few of my favorites ahead of time, and plan to thaw them in the fridge for my weekly salad rotation!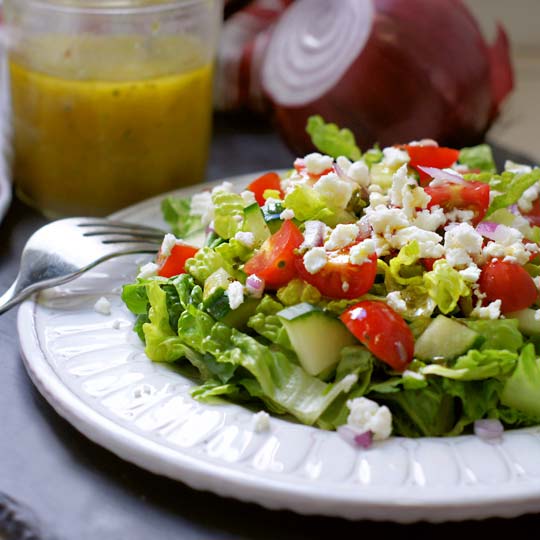 Classic Greek Dressing (my current favorite!)
—
4. Miscellaneous Freezer Meals
Frozen Cauliflower Pizza Crusts
Cauliflower Fried Rice (using frozen cauliflower rice and pre-chopped veggies)
Sweet Potato Noodles with Roasted Red Pepper Cream Sauce (or any of the other sauces listed above!)
—
5. Sweet Treats
Since I don't plan on my sweet tooth going away anytime soon, here are the healthy dessert options we'll have on hand!
Creamy Almond Butter Freezer Fudge
Paleo Chocolate Chip Cookies (Vegan)
Healthier Peanut Butter Eggs (We've had these in our freezer since Easter, and they're still good!)
—
Reader Feedback: What are YOUR favorite freezer meals? Feel free to share links and recipes below!