Whether you're new to healthy living and want some tips to get started or you're just looking for quick and healthy recipes, you've come to the right place.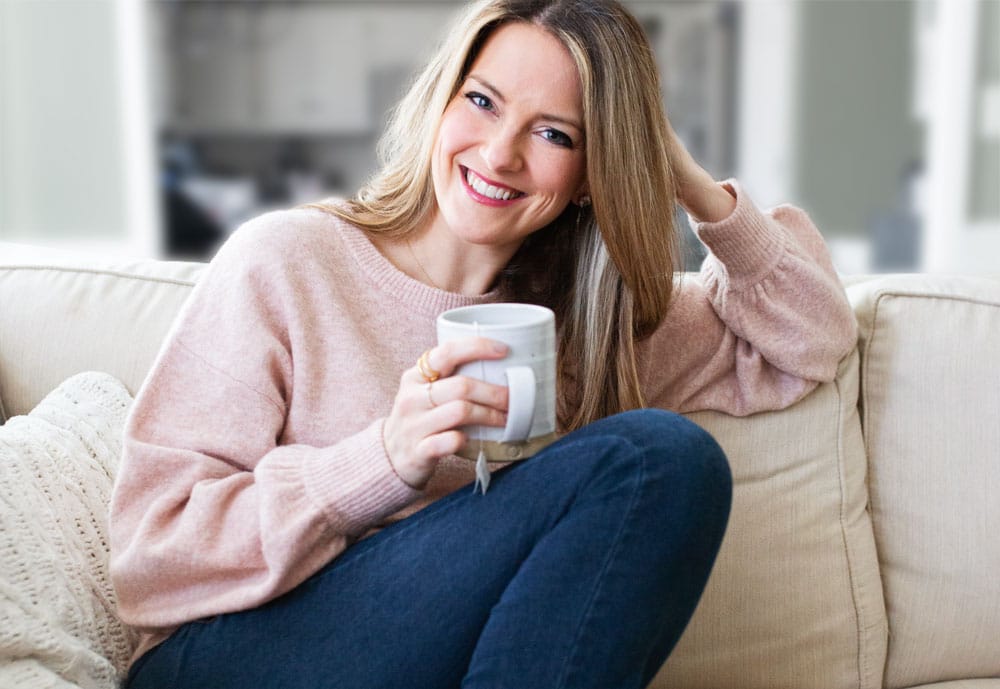 I'm Megan Gilmore, a certified nutritionist consultant (CNC) and busy mom of 2 kids. The recipes I share here are:
gluten-free
made with real food ingredients
have short ingredient lists
and are super-easy to prepare!
It may surprise you to hear that I grew up eating fast food and processed snacks every day, but I think that's why my recipes end up being so relatable. I want the food I eat to taste really good! You can read more about how I got started with healthy eating here.
My Approach to Detox
I used to struggle with binge eating, so now I don't adhere to any super-strict rules or guidelines when it comes to eating. Our bodies come equipped with everything we need to detox on a daily basis, but we can help support it by:

eating more real, unprocessed foods
eating less processed and packaged items
practicing food combining, to optimize digestion (no cutting out food groups!)
moving your body every day
Making consistent changes that you can stick to is the way you create lasting results, so I hope you'll find some healthy recipes here that will make you look forward to eating well every day!
Here are some helpful posts to get you started:
Meal Plans & Guides
Helpful How-To's:
Natural Beauty:
Shopping Tips:
Blogger Resources:
Join Our Community
Click here to join our community on Facebook for extra support!
My Cookbooks
I regularly share tips and recipes on this website, but for even more properly combined recipes and meal plans check out my cookbooks, Everyday Detox and No Excuses Detox.
Together, these two books provide:
A 3-step eating guide
4 weeks of properly combined meal plans
Weekly shopping lists
200 fast and affordable recipes (100 recipes in each book!)
I also have a third cookbook, featuring quick & easy meals that you can make in your pressure cooker. It's called The Fresh & Healthy Instant Pot Cookbook, and it has photos and nutrition info for every recipe!
Weekly Email & Dinner Plan
I send out a free email newsletter once a week, sharing what meals I'm planning to eat, along with new recipes and video tutorials. Sign up here to get on the list!
SaveSaveSaveSaveSaveSaveSaveSaveSaveSaveSaveSave
SaveSave