I have a feeling there will be lots of grilling and barbeque this weekend to celebrate Father's Day, so I thought I'd drop in and share a few healthy options to add to the feast.
These nutrient-rich additions are so tasty, the dads in your life may not even realize they're eating better!
—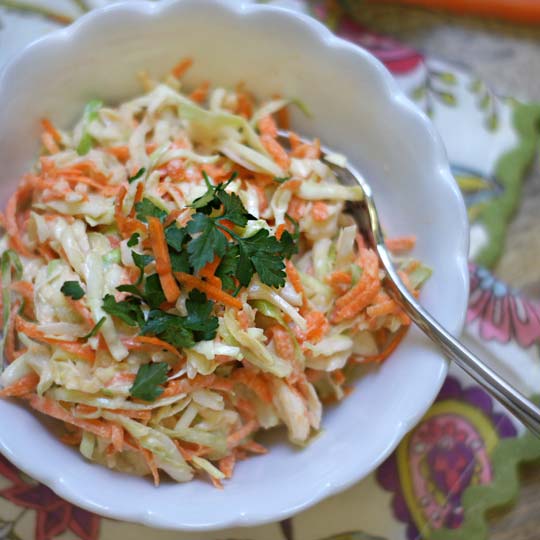 This dairy-free coleslaw features a creamy dressing made from heart-healthy cashews, but it tastes surprisingly similar to the version I grew up eating when I lived in the South. It would be a perfect addition to any outdoor gathering!
—
The look of this salad may not fool anyone, thanks to the slightly green tint of a creamy avocado, but the taste is sure to win them over! Paired with Dijon mustard and fresh dill, you'll never need to make the version made with mayonnaise again.
—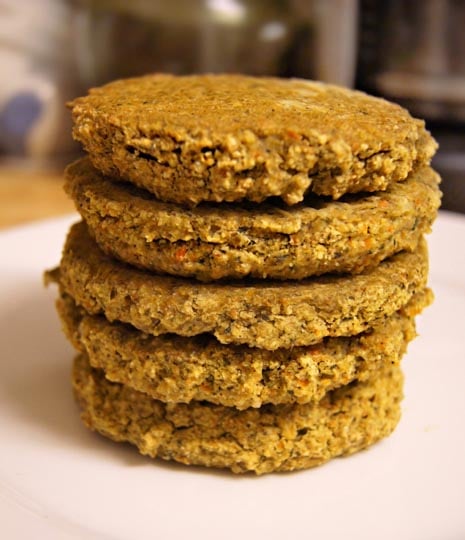 If anyone in your family is looking for a vegetarian burger option this weekend, these millet burgers are a fan favorite! They are soy-free, dairy-free, nut-free, and gluten-free, making them a great option for those with food sensitives or allergies.
—
4. Queso Dip
This dairy-free queso dip will have everyone at the party fooled. It tastes better than the version made with Velveeta!
—
5. Easy Oven-Roasted Asparagus
For some reason, I always associate asparagus with men. Perhaps it's just because my husband and my dad are both fans that it seems like a universally man-friendly vegetable. This recipe calls for oven-roasting, but you could use the same preparation over a grill, too!
—
This is another recipe that tastes better than the original, if you ask me. If your dad loves mac n' cheese, I hope he loves this flavorful dairy-free version.
—
7. No-Bake Peanut Butter Cup Bars
I don't know many people who don't love peanut butter and chocolate together, and this recipe is one of the quickest and most delicious ways to enjoy the combination.
—
Your family doesn't have to miss out on these creamy vanilla chocolate-covered ice cream bars, even if they're trying to avoid dairy and refined sugar. This version is just as satisfying, and is surprisingly easy to make, too!
—
These cookies are my own dad's personal favorite. He loves traditional oatmeal raisin cookies, but these grain-free cookies get a similar texture from shredded unsweetened coconut instead of oats! They pack a perfect balance of sweetness and spice, so it's hard to stop at just one, but luckily, they're also filling enough that you won't be able to eat the whole batch at once.
—
However you celebrate, I hope you all have a wonderful Father's Day weekend!