With Valentine's Day just a couple days away, I've got sweets on my mind.
Doesn't it seem appropriate that it's Fat Tuesday, as well?
If you're planning to prepare some delicious treats for the loved ones in your life this week, perhaps one of the following recipes will help. They all feature healthier, all-natural ingredients without sacrificing taste or texture!
—
This rich, creamy cake is the new favorite in our house. Austin and I polished off the whole pan last week, so I'll be making another one tomorrow!
—
These sweet coconut confections would make an adorable homemade gift box! Be sure to make a large batch– they'll disappear quickly.
—
Raspberry Chocolate Chip Muffins
Sweet and tart, these muffins would make the perfect addition to a romantic breakfast, or a sweet treat to share with your co-workers!

—
Vegan Paleo Chocolate Chip Cookies
These buttery cookies are sure to win over anyone's heart.
—
Traditional raspberry bars made with oats, white flour and loads of butter and sugar have always been a favorite of mine. Luckily, this grain-free, naturally sweetened version tastes just as delicious as the original!
—
Healthier Flourless Chocolate Cake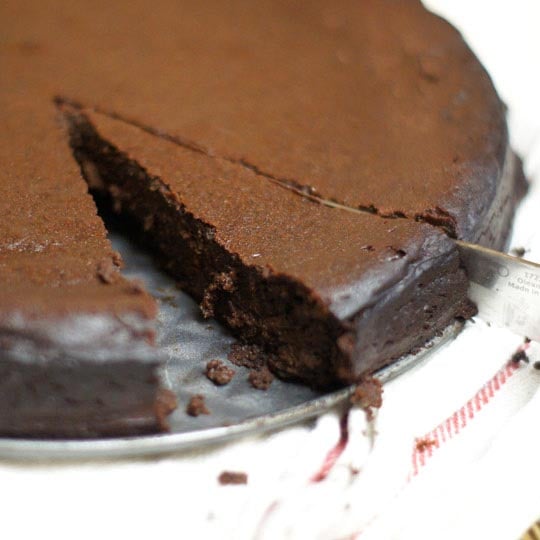 You can't go wrong serving a rich, decadent chocolate cake! And this one is definitely rich.

—
A light, but sinfully delicious chocolate pudding! You'll fool anyone with this avocado-based dessert, thanks to the addition of tart cherries and rich cocoa powder.

—
However you celebrate this week, I hope it's delicious!
Reader Feedback: Are you preparing anything special for Valentine's Day? Any favorite desserts to share?