If you need a recipe for the upcoming 4th of July celebration, below you'll find some of my favorite options. They're all quick & easy to prepare, and will be a hit with your friends and family!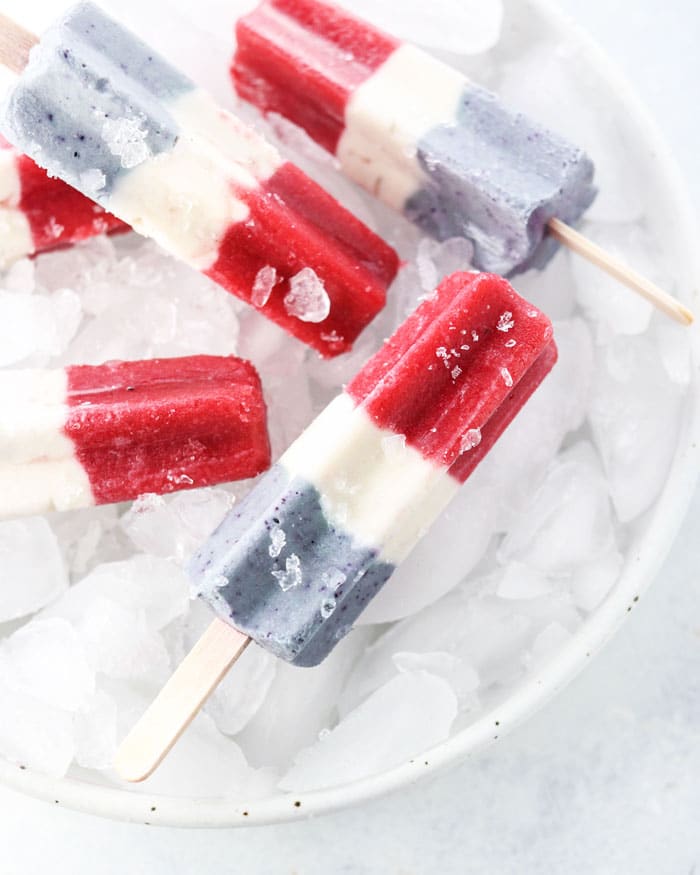 Salads & Sides
If you're attending a potluck or a picnic, these healthy recipes can be made ahead of time for your convenience.
Vegan Potato Salad (Oil-Free & Nut-free)
This Vegan Potato Salad recipe is a quick and easy, using avocado instead of mayo. It's oil-free, and I love how you can't taste the avocado at all!
Get the Recipe
Main Entrees
These recipes are hearty, while being quick & easy to prepare. You can make them the night before and reheat them so you're not cooking too much over the holiday weekend!
Desserts
No holiday is complete without a delicious dessert, right? The following recipes include a variety of cold & refreshing treats for a hot summer day, along with a few options that are easier to pack for a crowd.
I hope you'll find this round-up of recipes helpful for your 4th of July festivities, or any summer event you have coming up!
–
Reader Feedback: What are you planning to make this year?