These Coconut Flour Cookies are quick & easy to make, calling for just 7 ingredients that you probably already have on hand. I love that they are naturally gluten-free and dairy-free!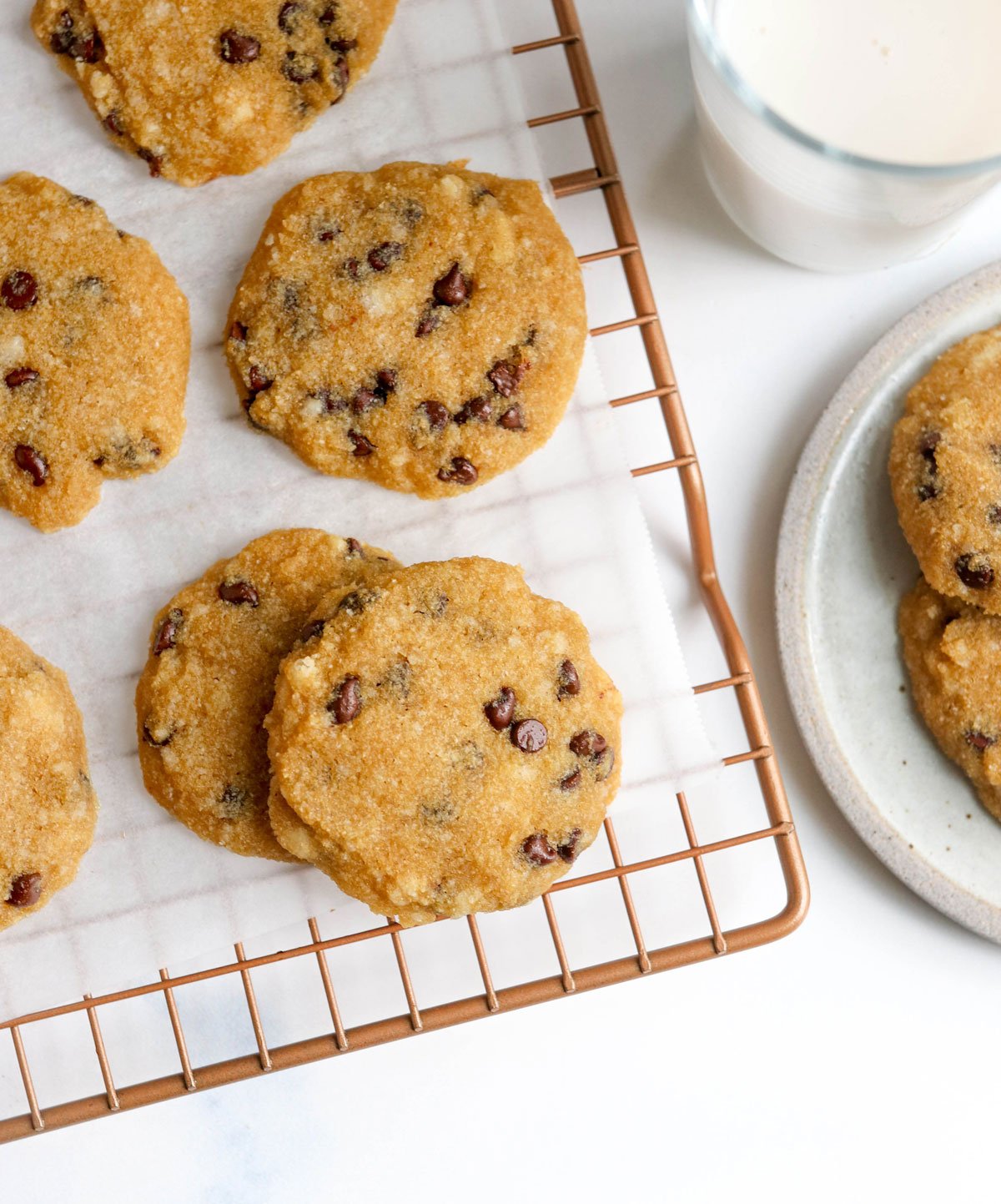 Why Use Coconut Flour?
Since I've already covered buckwheat cookies and almond flour cookies, I figured a coconut flour recipe was in order for those of you who need to remain grain-free and nut-free.
What I love about coconut flour is that it's more affordable than other grain-free flours. It's so absorbent, a small amount goes a long way. However, it's also a very tricky ingredient! Flax eggs won't work as an egg substitute with this recipe (believe me, I've tried!), and if you don't measure the coconut flour correctly, it can affect the results dramatically.
For the record, I like to scoop the measuring cup into the coconut flour, then swipe the top with a knife to level it off. I've included weights in the recipe below, too, if you'd rather use a food scale for precise measuring.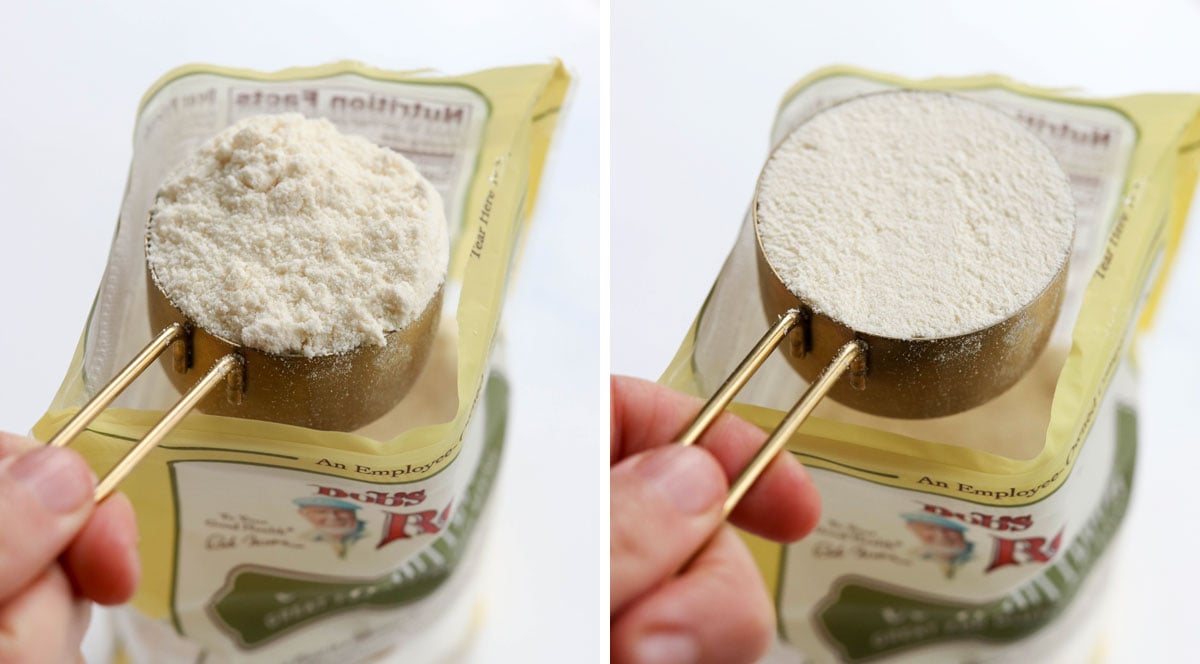 Can you Use Almond Flour Instead of Coconut Flour?
I do not recommend making any substitutions when a recipe calls for coconut flour. Coconut flour is very absorbent, and requires more eggs and moisture than other types of flour.
It's better to look for a recipe that calls for what you have on hand, so you won't have as much guess work. Check out the following cookie recipes if you want to use another type of flour.
For even more ideas, browse my dessert recipes.
What Do Coconut Flour Cookies Taste Like?
Instead of being dense and chewy like a traditional chocolate chip cookie, this particular recipe yields a much lighter, fluffy, almost cake-like cookie, similar to a chocolate chip muffin top.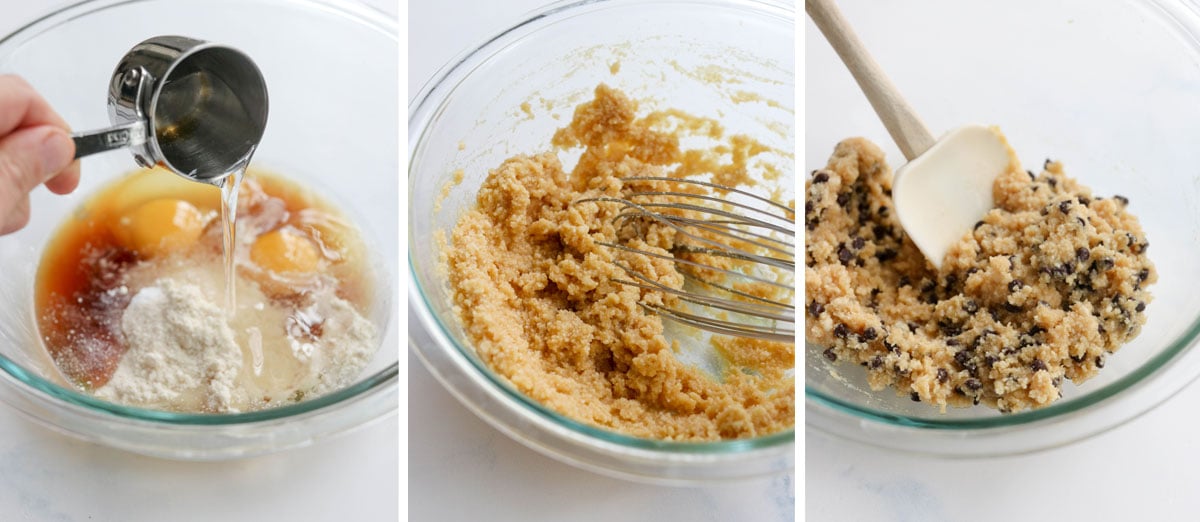 It's simply impossible to create a chewy cookie using only coconut flour, without resorting to adding a bunch of other fillers, like starches or nut/seed flours, and that sounds way too complicated to me.
If I'm going to include nuts in the recipe, I'd rather make a batch of Almond Butter Cookies or these Healthy Cookies (that are date-sweetened!), instead.
Since I prefer to keep my recipes as simple as possible, I've decided to embrace the texture that coconut flour provides, and go with the soft, cake-like consistency.
My husband has proclaimed these cookies to be one of his favorites, anyway, so I hope those of you who enjoy softer cookies will love them, too!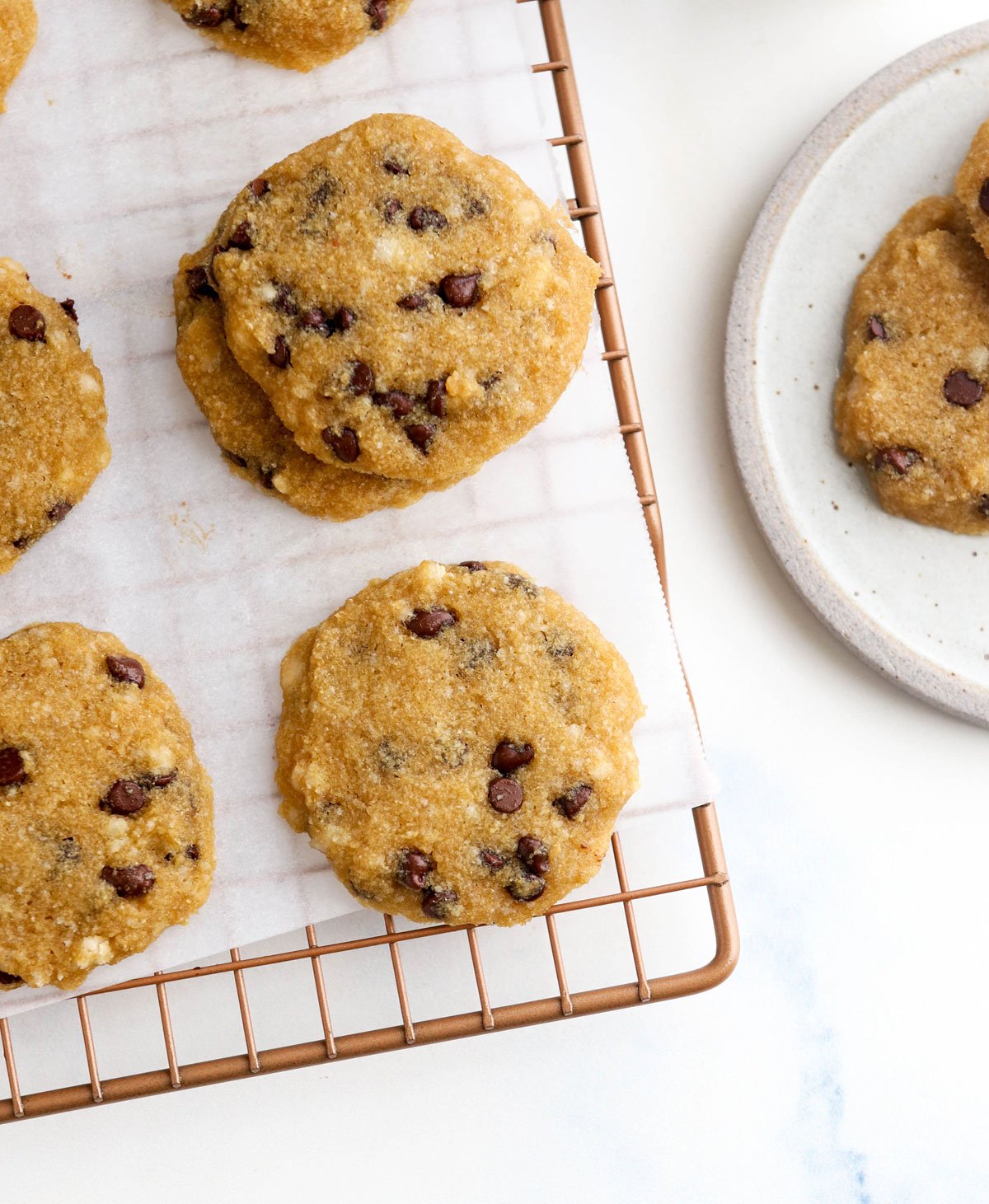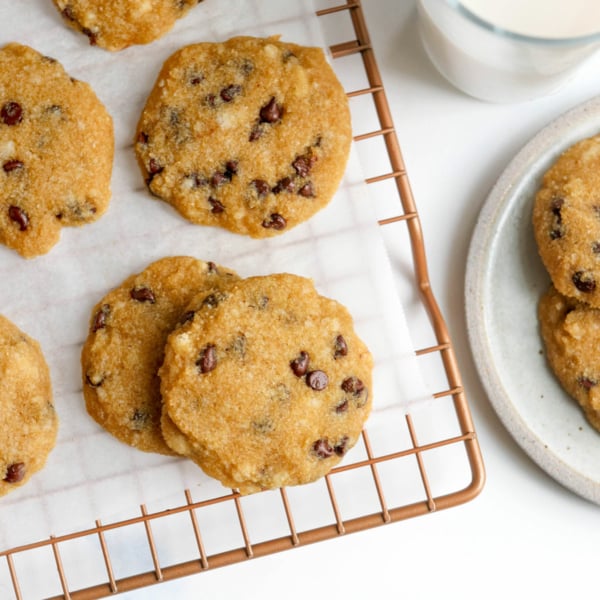 Best Coconut Flour Chocolate Chip Cookies
These Coconut Flour Cookies are light and fluffy, and remind me of a muffin top. They are perfect for those who need a grain-free and tree nut-free recipe
Instructions
Preheat your oven to 350F and line a baking sheet with a Silpat or parchment paper.

In a medium bowl, whisk together the coconut flour, oil, maple syrup, vanilla, baking soda, salt, and eggs until a uniform batter is created. The batter will start off a bit runny, but will thicken as the coconut flour starts to absorb the moisture. Add in the chocolate chips, and stir to distribute them evenly. (Note: Enjoy Life brand chocolate chips are dairy-free & nut-free.)

Use a heaping tablespoon to drop the cookie dough onto the lined baking sheet, and use your hands to flatten the cookies. Keep in mind these cookies will NOT spread on their own, so you'll want to shape them how you'd like them to turn out.

Bake at 350F for 12-14 minutes, until the edges are golden brown. Allow to cool on the pan for 10 minutes, then transfer to a wire rack to cool completely.
Notes
If your batter doesn't thicken up, you can add up to 1 more tablespoon of coconut flour to thicken the batter. (60 grams total, by weight.) The resulting cookies will be slightly more dense, but my kids still eat them that way!
Nutrition
Calories:
90
kcal
,
Carbohydrates:
8
g
,
Protein:
2
g
,
Fat:
6
g
,
Saturated Fat:
5
g
,
Cholesterol:
22
mg
,
Sodium:
77
mg
,
Potassium:
45
mg
,
Fiber:
1
g
,
Sugar:
5
g
,
Vitamin A:
32
IU
,
Calcium:
21
mg
,
Iron:
1
mg
Nutrition information is for 1 of 15 cookies. This information is automatically calculated using generic ingredients, so it's just an estimate and not a guarantee.
Recipe Notes:
As I mentioned above, there is no substitute for coconut flour. If you want to use a different type of flour, I'd recommend trying my chocolate chip cookie recipes using almond flour or buckwheat flour, instead.
I don't recommend trying to use flax eggs as a substitute for the whole eggs in this recipe. I tried it myself, and the resulting cookies were mushy and wouldn't come off the pan.
Feel free to use honey, instead of maple syrup, if you like, keeping in mind that honey is sweeter, so you'll need to use less of it.
If you try this recipe, please leave a comment below letting me know how you like it. And if you make any modifications, I'd love to hear about those, too! We can all benefit from your experience.
—
Reader Feedback: What's your favorite recipe using coconut flour? I find that it seems to work better in softer baked goods, like muffins and cakes, so I think these Strawberry Cupcakes are my favorite so far.