If you are new to a vegan diet, or have vegan friends and family members coming over for a Thanksgiving dinner, I've got you covered! The Vegan Thanksgiving recipes below are all dairy-free and egg-free, and they're always a hit with both vegetarians and meat-eaters alike.
What Do Vegans Eat on Thanksgiving?
Turkey isn't the only dish we look forward to on Thanksgiving. With a few simple swaps, it's easy to make most of your favorite side dishes, like mashed potatoes, gravy, stuffing, green bean casserole, and your favorite desserts, vegan-friendly. Your guests can build their own meal with all of the options below!
Jump to recipe ideas:
Vegetarian Alternatives to Turkey (Main Courses)
If you need a vegan main course to serve at Thanksgiving, try one of the recipes below.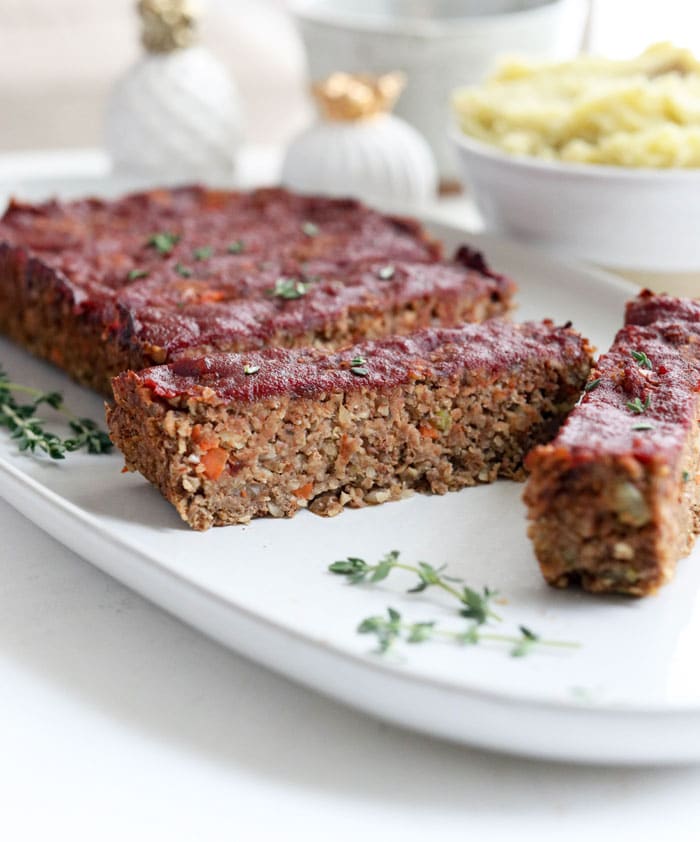 Vegan Meatloaf (Easy Lentil Loaf)
This Vegan Meatloaf is a delicious vegetarian main entrée that will impress your guests! Made with lentils, walnuts, and oats, it's hearty & filling. You'll love how this recipe doesn't get soggy in the middle.
Get the Recipe
Vegan Thanksgiving Sides

These healthy side dishes are all dairy-free, gluten-free, and egg-free, but you won't miss out on any flavor!
Vegan Thanksgiving Desserts
These vegan dessert recipes are all dairy-free, egg-free, and gluten-free, but they definitely taste as delicious as their traditional counterparts. Make them ahead of time for an easier holiday!
I hope these vegan Thanksgiving recipes will be a hit at your holiday meal! Tag @detoxinista or #detoxinista on social media, so I can see what you make!
–
Reader Feedback: Are there any holiday recipes I haven't covered? Let me know if you have any recipe requests in the comments below!